Taqueria Downtown
354 Grove St, Jersey City, NJ 07302
Order now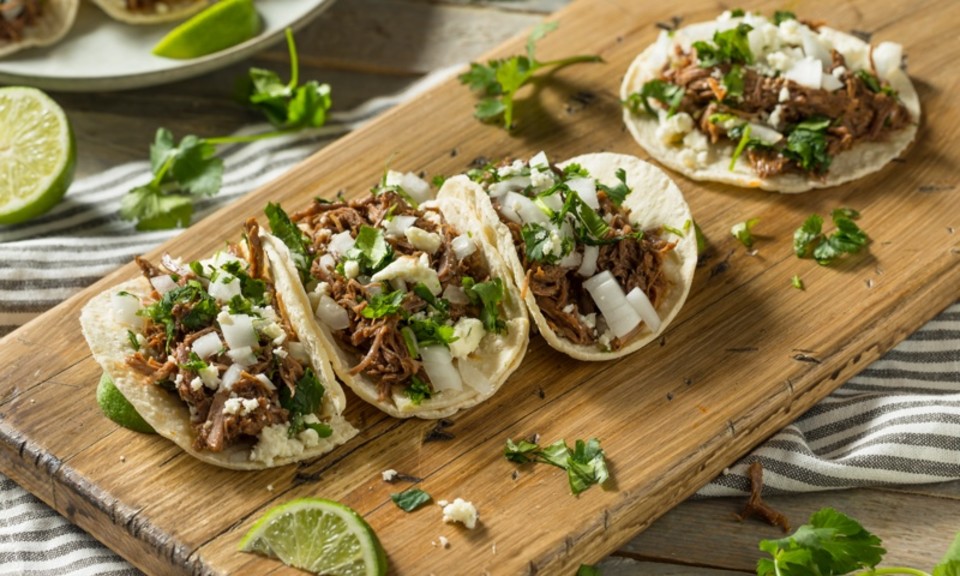 Victoria
Without fail, their food is always PERFECT. My only complaints are that they are pretty pricey for the portions, and you don't get any condiments on the side whatsoever without having to pay for them, which I wish they mentioned, but now I know for next time. By far, my favorite authentic Mexican place in jersey city.
Ana
Always amazing! Fast delivery and extremely courteous staff who came up to my office with no complaints. I love to go into the restaurant for lunch, but having delivery makes a tough Monday a little better. Thanks!
Brittany
Literally amazing every time I go. I could never get tired of the food here. I usually order for pickup and it's ALWAYS done quickly and perfectly. Definitely try the Carnitas taco.
Anne
Best delivery and take out food in downtown Jersey City. Never had a bad taco or cold food and I order here all the time. The chorizo taco is amazing as is the carnitas tortas.
Megan
It was great! Food was prompt and delicious. Couldn't have been easier to order and pick up take out. Excellent quality and good sized portions. Chorizo taco was to die for.
Crystal
Best Mexican food I've found here since moving from the southwest 8 years ago. Have always enjoyed going to the restaurant (a 20 minute walk I am happy to make) when I need a dose of home and was so happy to find them on Seamless. Everything arrived within the delivery window, order was correct, and just as delicious as if I would have gotten it there. Only I'm in my pajamas. Bonus!
James
It's a small store near my apartment and I always thought they will out of business soon. One day I just happened to search their review online, and the result is unbelievable. The review states they are 5 stars and also cheap. That made me have the first try and seriously they deserve 5 stars. The food is amazing, and delivery is fast.
mike
Best Authentic Mexican food in downtown JC. Food is always on time. If not earlier than expected! They've never messed up on my orders and i've been ordering from them for over two years now. Most of all, their food is TOP NOTCH. If you want the best authentic mexican fare on this side of town, this is IT... Look nowhere else.
Becky
I have never had a bad meal from Taqueria - not from delivery or in the restaurant. Tacos travel very well and they always get your order right - they are very consistent and always nail it as far as i'm concerned. Who ever is running this operation should be given an award!
Rebecca
We ordered food for 9 people, had 3 different alterations such as no salsa, no cream, etc., and everything came exactly as ordered! We were really impressed. Also, their guac is a little spicy, for those of you that like spicy :-) will definitely order from here again!
About us
Dinner, Lunch Specials, Mexican
Today

Delivery: 11:00 AM - 7:45 PM

Takeout: 11:00 AM - 7:45 PM

Delivery

Monday:

11:00 AM - 7:45 PM

Tuesday:

11:00 AM - 7:45 PM

Wednesday:

11:00 AM - 7:45 PM

Thursday:

11:00 AM - 7:45 PM

Friday:

11:00 AM - 7:45 PM

Saturday:

11:00 AM - 7:45 PM

Sunday:

11:00 AM - 7:45 PM

Takeout

Monday:

11:00 AM - 7:45 PM

Tuesday:

11:00 AM - 7:45 PM

Wednesday:

11:00 AM - 7:45 PM

Thursday:

11:00 AM - 7:45 PM

Friday:

11:00 AM - 7:45 PM

Saturday:

11:00 AM - 7:45 PM

Sunday:

11:00 AM - 7:45 PM